Motorcycle Insurance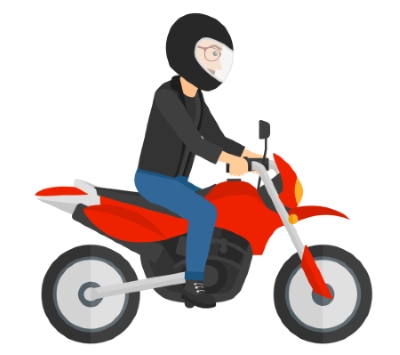 Motorcycle Insurance in Alexandria, VA
Warm weather brings out a wild side for many Virginia drivers, with a noticeable increase in motorcycle traffic. Whether cruising the back roads or heading to the city, holding the proper insurance coverage is essential for motorcyclists as danger could be around the bend.
At Kinneman Insurance, we understand the exposures facing motorcyclists and our insurance package can be customized to fit a variety of risks. We routinely insure riders and their bikes in Alexandria, McLean, Arlington, Fairfax, Falls Church, and the surrounding areas.
Insuring Motorcyclists with Collision Coverage, Property Damage Liability, and More
We believe in taking a consultative approach to insurance, and we will answer any questions before making the appropriate recommendations. Whether a novice rider or seasoned expert, our coverage can be tailored to the needs and risks of each client. After working with a customer one-on-one, we then turn to trusted carriers such as Nationwide and Progressive for the best policy and price.
Our motorcycle package can protect against a variety of exposures, and our coverage offerings include, but are not limited to:
Collision Coverage
Theft
Vandalism
Damage caused by Uninsured or Underinsured Motorists
Bodily Injury Liability
Property Damage Liability
Medical Payments Coverage
Guest Passenger Liability
We can keep motorcycles protected while in storage, and can also protect gear, equipment and accessories. To begin working with a knowledgeable agent, request a quote.
Protecting Clients on the Open Road
At Kinneman Insurance, we enjoy building lasting relationships with our clients and insuring them for every stage of their journey. Before hitting the open road, contact us to learn more about our products and services for motorcycles and other recreational vehicles.
---