Kinneman Insurance News & Updates
West End Business Association Board of Directors - December 2018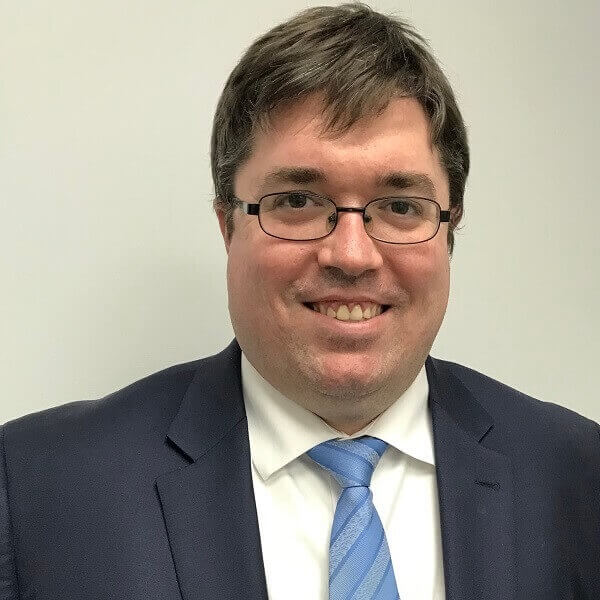 We are proud to share that our Agency Manager, Chris Burton, has been installed on the West End Business Association Board of Directors.
Alexandria Chamber of Commerce Best in Business - October 2018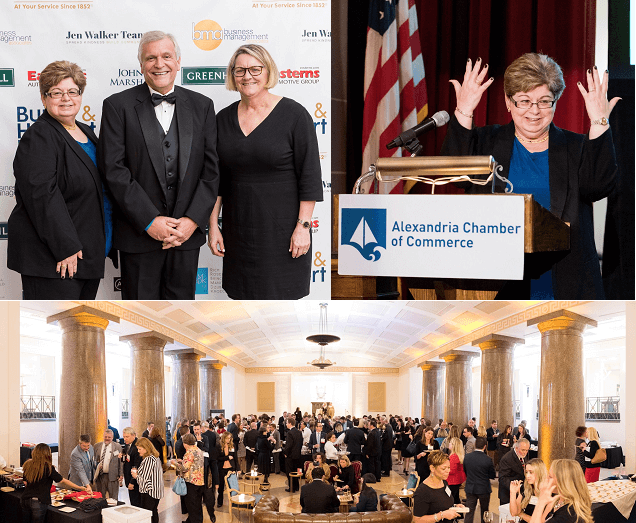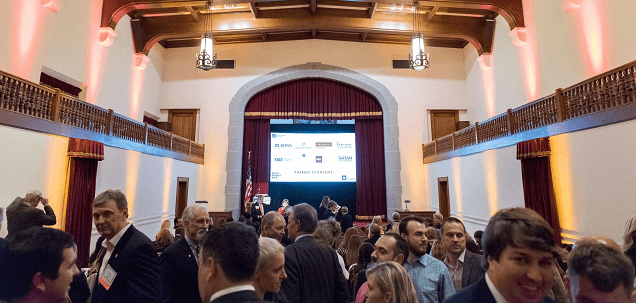 The Alexandria Chamber of Commerce has an annual event recognizing The Best in Business. Our principal agent, Virginia "Gin" Kinneman, is the Chair of the Board and presides of the event. Kinneman Insurance was an event sponsor. We recognize how important it is to support other businesses who make a difference.
Run Geek Run Event - September 2018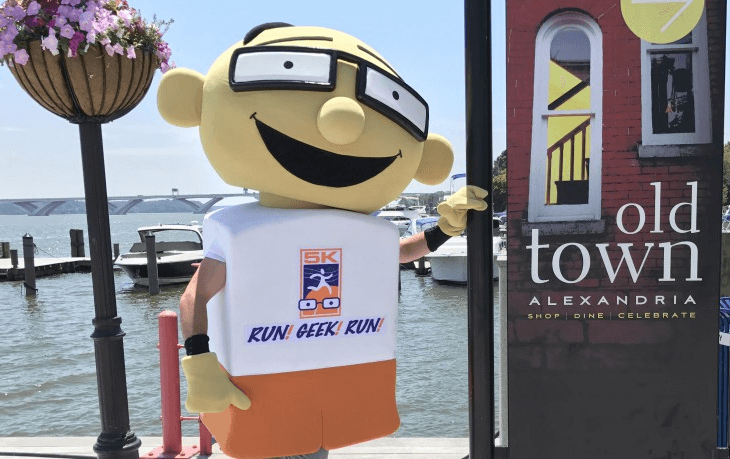 For a second year Kinneman Insurance was proud to sponsor the Run Geek Run event. This event raises money for charities dear to Alexandria. This year the race proceeds went to the Alexandria Seaport Foundation. Click Here to learn more about this organization and all the good they do!
Alexandria Chamber of Commerce 40 under 40 - July 2018
Kinneman Insurance was a sponsor of the 2018 Alexandria Chamber of Commerce 40 under 40 awards. Our principal, Agent Virginia Kinneman, who is the chairman of the board of directors of the Alexandria Chamber made the opening remarks.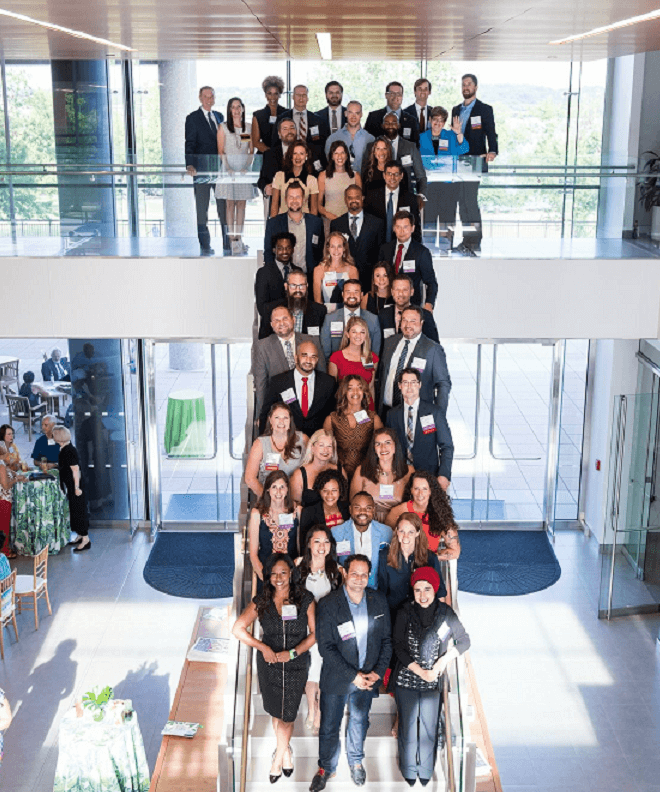 If you look at the class picture you will see Virginia all the way up at the top right. We are very proud to honor these leaders of tomorrow.
Northern Virginia Magazine Interview - July 2018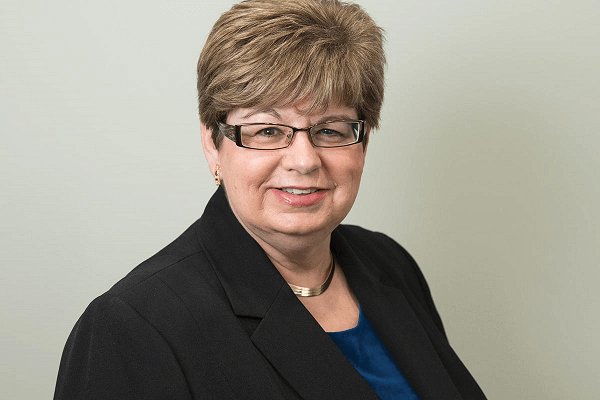 Agency Owner Virginia Kinneman was interviewed by Northern Virginia Magazine for her stellar work as Chair of the Board of Directors for the Alexandria Chamber of Commerce alongside her outstanding achievements in the Insurance Industry. Click Here to read her full interview.
Schorlorship Donation - June 2018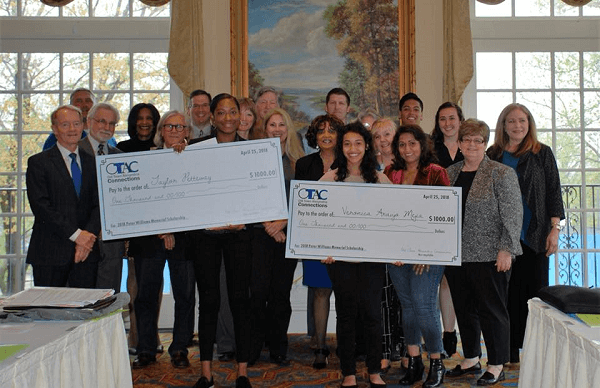 Old Town Alexandria Connections, a networking group that Kinneman Insurance belongs to, gives scholarships to a graduating Alexandria High School student. The scholarship is done in the name of Attorney Peter Williams, a prior group and community leader. This year we had two outstanding winners and gave two $1000 scholarships. It is so wonderful to support future business leaders.
Step It Up! Senior Walk - May 2018
Agency Owner Virgina Kinneman recieved a certificate for her sponsorship of the United Way in the Alexandria Step It Up! Senior Walk to help get senior community members up and moving.
Click Here to learn more about the Senior Walk
The Alexandria Chamber of Commerce - April 2018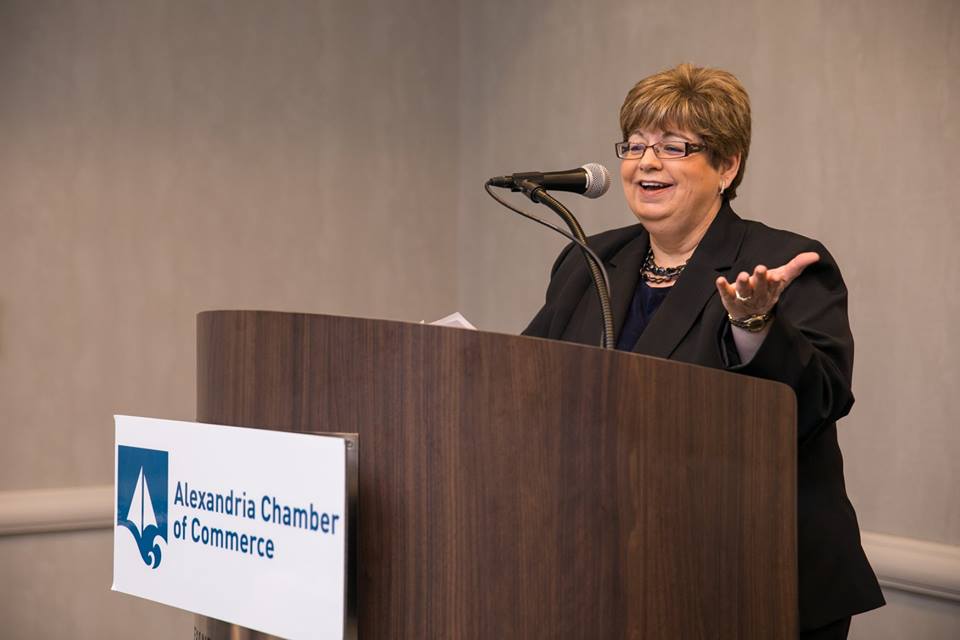 Our Agency Owner Virginia Kinneman at the 2018 The Alexandria Chamber of Commerce Valor awards where she serves as Chair of the Board.
West End Business Administration - April 2018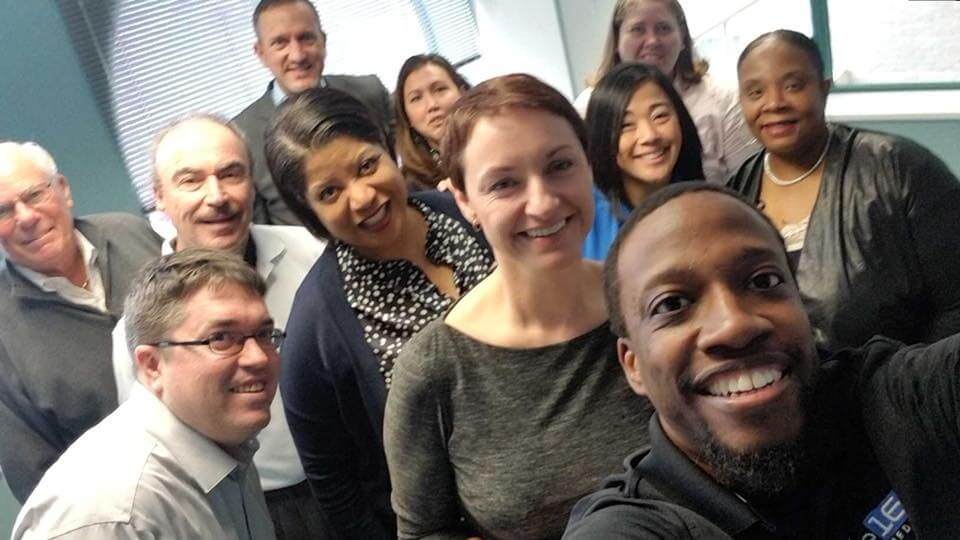 Our Agency Manager Chris Burton joined the WEBA-West End Business Association Board. Looks like a great group making things happen in the West End of ALEXANDRIA!
Click Here to learn more about the WEBA Board
Women's History Month- Women Honoring Women - March 2018
---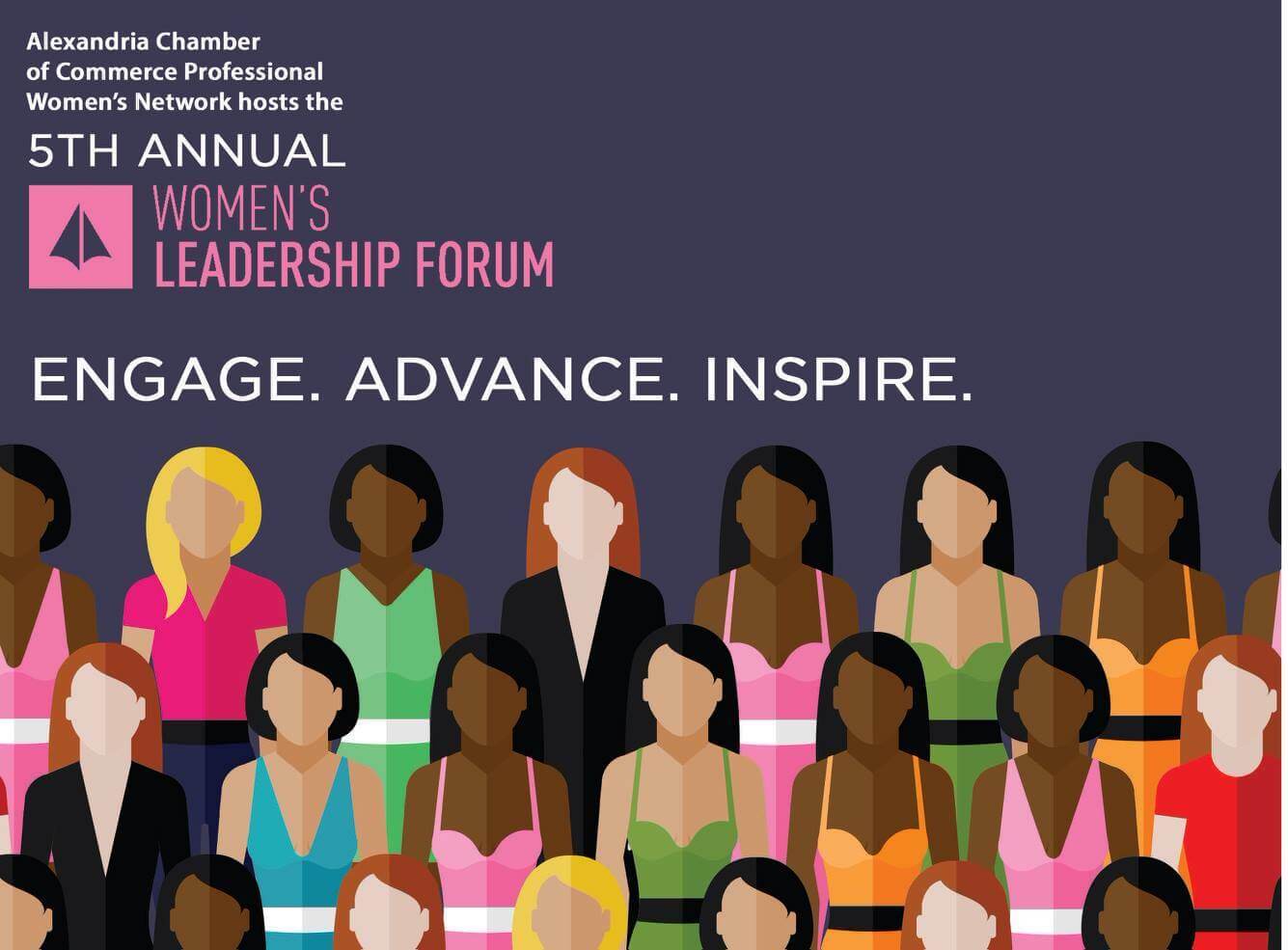 Join the Alexandria Chamber Professional Women's Network (ACPWN) on March 9, 2018 for the 5th Annual Women's Leadership Forum! The theme this year is- The Leadership Journey: Engage, Advance, Inspire.
Kinneman Insurance is a corporate sponsor of this event.
Visit Alexandria Chamber of Commerce website for more information HERE
Our Agency Is Growing - February 2018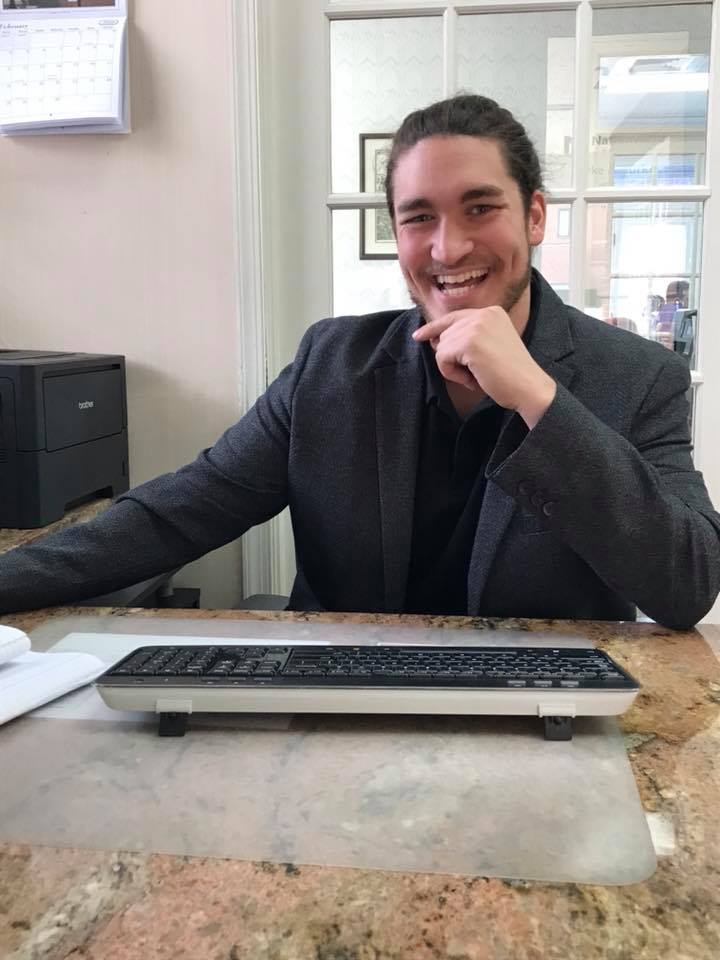 We have a new face at Kinneman Insurance- Meet Luke Berry!
Luke is Kinneman Insurance's new Customer Service Representative.
Toy Drive & Adopt A Family Community Participation - December 2017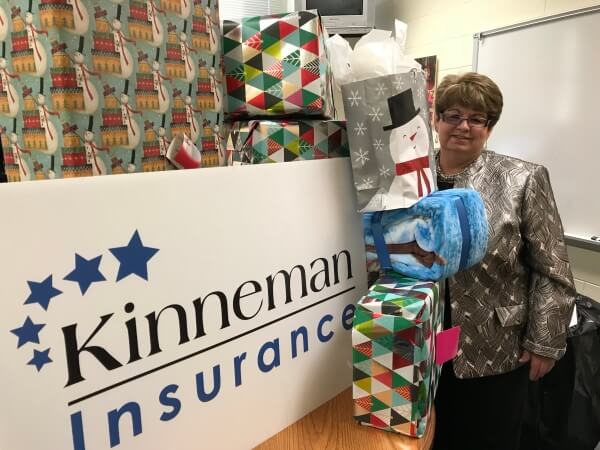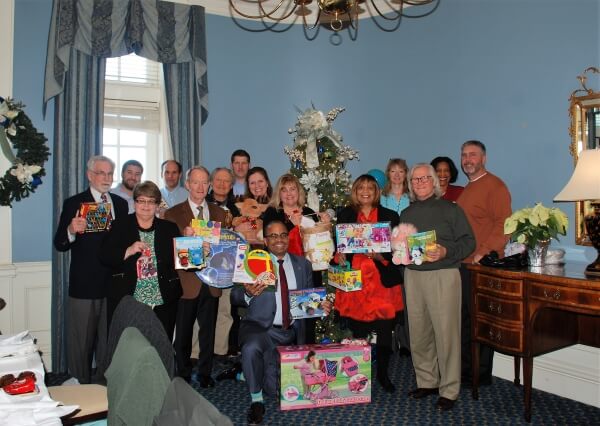 Kinneman Insurance participated in two gift giving events this month. A toy drive to benefit the children at the Campagna Center and the Adopt A Family program at the Samuel W. Tucker Elementary School. The principal Agent, Virginia Kinneman, said" " It feels so good to give to others. We are blessed with good fortune and love that we can help others.
To receive upcoming events and updates at The Campagna Center, visit their Facebook Page HERE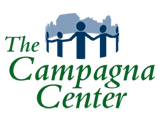 2018 Alexandria Chamber Board Chair Announced - December 2017
On December 5, 2017, Virginia "Gin Kinneman will serve as the Chair of the Alexandria Chamber of Commerce in 2018. Gin will be welcomed on January 18th at the Chamber's Chairman's Reception at the Alexandria Renew Enterprises. Above is a photo of Dak Hardwick and incoming chair, agency owner of Kinneman Insurance, Virginia "Gin" Kinneman, at the Alexandria Chamber of Commerce's annual meeting. Below is a formal press release of the announcement.
2017 Scottish Christmas Walk Weekend & Parade - November 2017

Kinneman Insurance is a proud sponsor of the 47th Annual Scottish Christmas Walk Weekend & Parade. Festivities are held on first and second of December. See more information regarding the Parade and Taste of Scotland and other fun acitivites to be apart of to kick off the Holiday season with the respective links below!
The Campagna Center Facebook Page
Volunteers Are The Heart of Alexandria - October 2017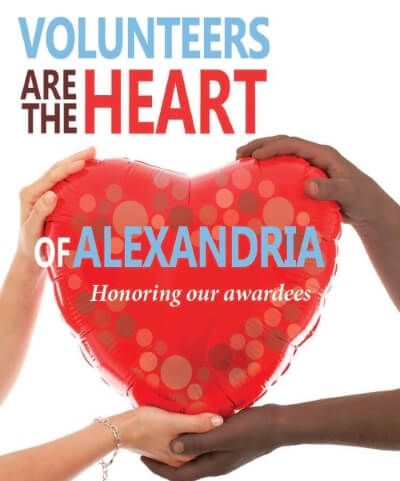 Kinneman Insurance is proud to sponsor the, Volunteers Are The Heart of Alexandria. An event that commemorates 76 local individuals who have volunteered a total of 23,848 hours of service to the community! See the Volunteer Alexandria Facebook page on how you can engage with others in giving back to your community!
Hurricane Harvey Support - September 2017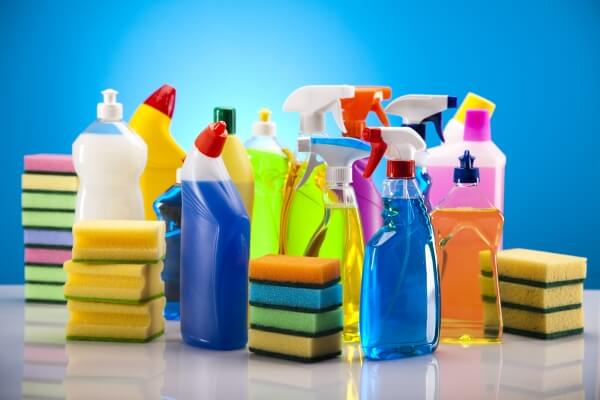 The staff and clientele of Kinneman Insurance collected and sent a large amount of cleaning supplies to Houston, TX to assist with the Hurricane Harvey Relief. Click HERE to learn more about how you can donate to the Relief Fund. Global Giving is committed to reaching $5,000,000 in total contributions to those affected by Harvey. Kinneman Insurance is dedicated to helping those affected.
10th Annual Run! Geek! Run! 5K - August 2017
Register today! We're proud to announce our sponsorship of the 10th Annual Run! Geek! Run! 5k on September 24th. All proceeds from this year's race will go to directly benefiting the Alexandria Firefighters Helping Hands Relief Foundation, and we'd love to run with all of you! Learn more about the race and register HERE
Nationwide Sales Celebration - July 2017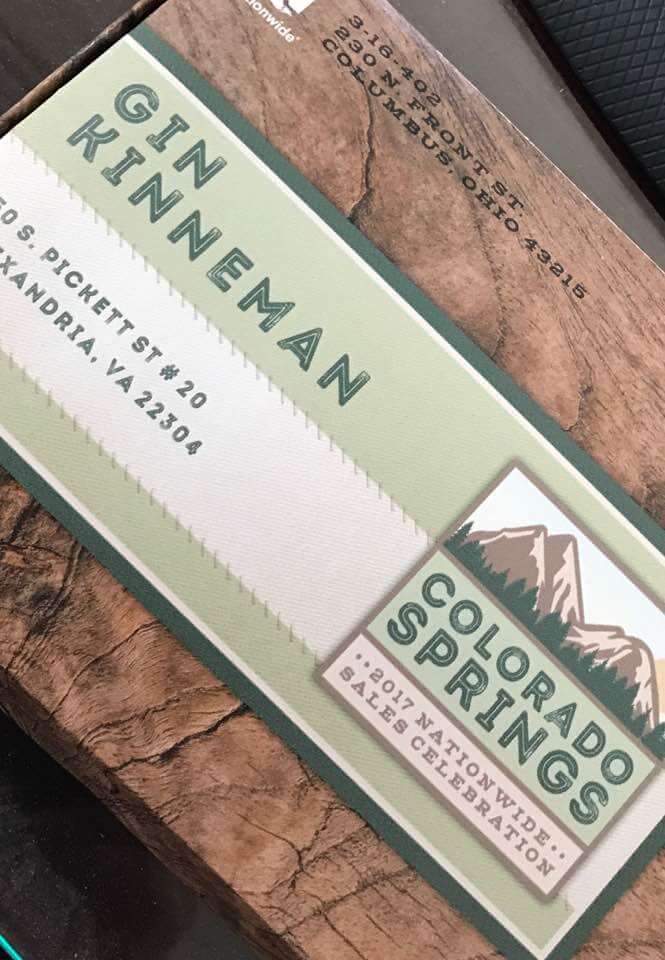 The Kinneman Insurance agency was recognized at the annual Sales conference for Nationwide Insurance. The recognition is for the top performing agents in the company. We were proud be acknowledged and look forward to another great year promoting Nationwide products.
Alexandria Chamber Board Meeting - June 2017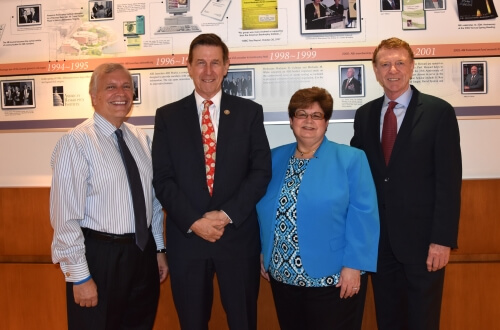 The Alexandria Chamber of Commerce Board of Directions met on June 7, 2017 at the American Bankruptcy Institute. Virginia Kinneman, Agency owner of Kinneman Insurance, led the meeting as the Chair Elect of the Board of Directors.
On the agenda was a table discussion with Congressman Don Beyer. The Congressman addressed topics of: Health Care, Metro, Reduced Federal Spending , Financial Support for Infrastructures and more. The Board was very engaged and shared concerns of the Alexandria Business community and ways to increase economic opportunity in Alexandria.
Annandale Bed Race - May 2017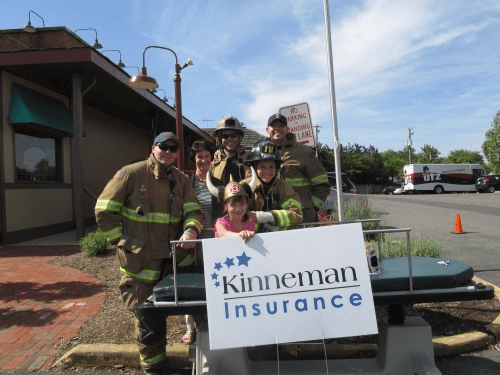 The Annandale Bed Race was held on May 20, 2017. Kinneman Insurance sponsored the Fairfax Board of Supervisors Chairman Sharon Bulova's bed. The bed was driven by a team of Fairfax County Firefighters. They drove the bed like it was on fire!
This was the second year that Kinneman Insurance participated in this wonderful community building event. The race raises funds for local projects and Virginians with Intellectual Disabilities and run by the Annandale Chamber of Commerce.
David W. Cropper Agency Merges with Kinneman Insurance - April 2017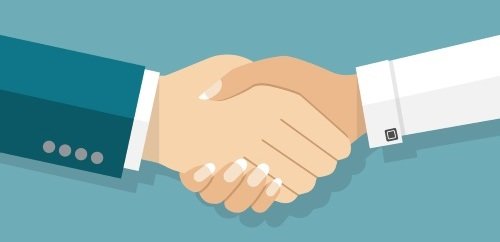 In what Virginia calls the "easiest merger imaginable," Kinneman Insurance and David W. Cropper Insurance Agency have become one. The merger occurred in March 2017, and both parties felt the merger made sense due to their agencies shared business values and service areas. Virginia and David take pride in being sure that all of their clients are offered custom policies.
Expanding Contractors and Small Business Insurance Offerings
This was a strategic move that expands Kinneman Insurance's small business insurance offerings. The agencies' specialties dovetail perfectly, and Kinneman Insurance now sports an ever-expanding suite of uniquely customizable contractors' insurance packages.
Available contractors' insurance offerings now include HVAC, plumbing, flooring contractors, handymen, and general contractors. Home Owner Association insurance and restaurant insurance are now also Kinneman Insurance specialties.
Growing Ourselves to Better Serve You
The merger greatly benefits both small business owners and individuals looking for insurance and superior service. The agency principles are excited to begin this new chapter and to continue providing excellent insurance service to the metro DC area with offices in Alexandria and McLean, VA.
David W. Cropper and his associate agent Gary S. Zuckerman will be working out of Kinneman Insurance's Alexandria Office.